About Leonard Walpot
Many special moments are special because we share them with others. With people who have, have had, or will have an important role in our lives.
But life changes quickly. We live quickly. And if we're not careful, if we don't stop and look around, all those special people and moments will slip away from us. So can we be more aware of what and who is already there?
Website | Instagram | Facebook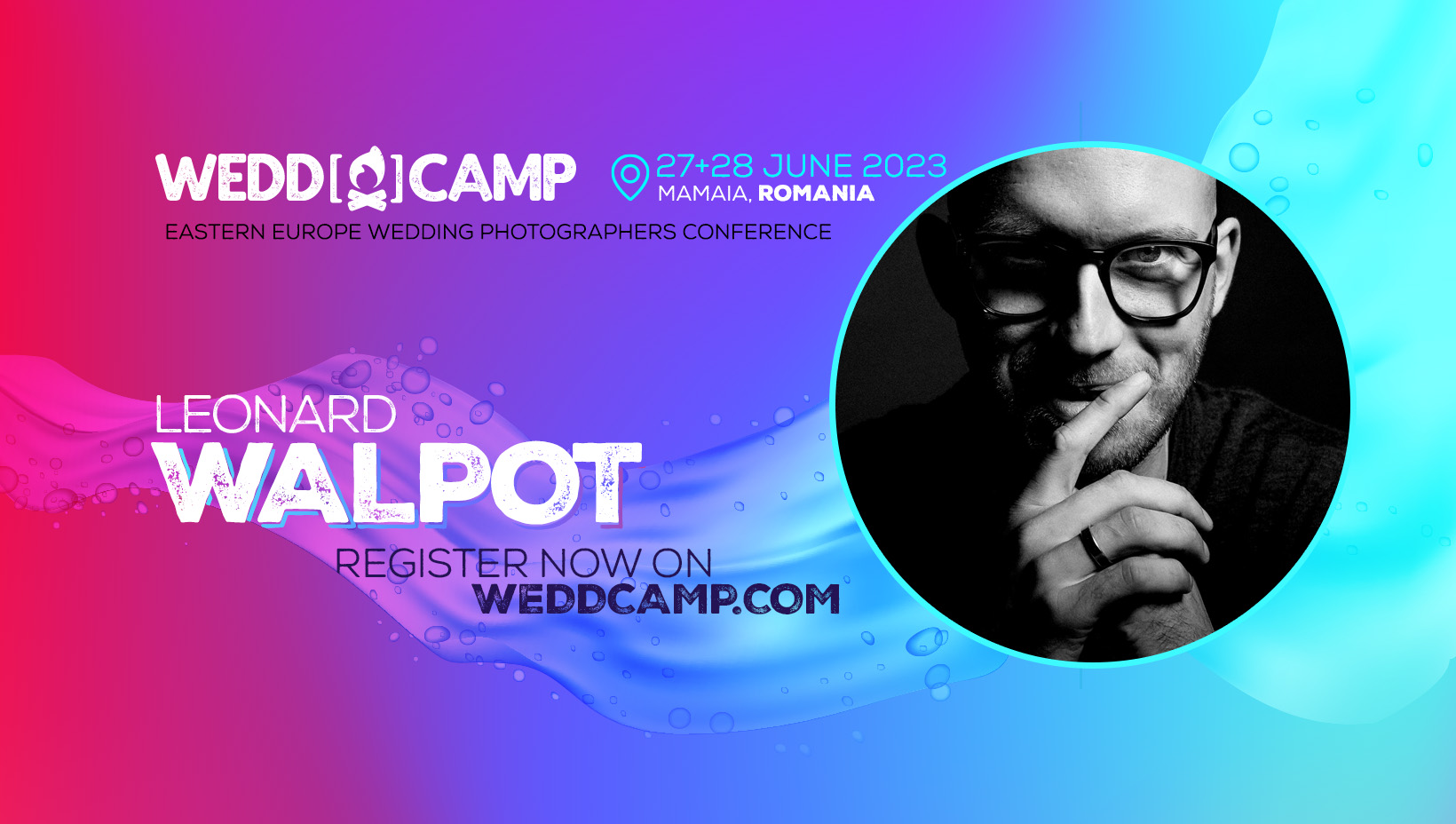 I am shooting weddings for ten years this year. I started out as a full-time photographer whilst recovering from a burn-out, back in 2013. I actually graduated as a linguist and got to work for an ngo afterwards.
In photography I've found my calling. I love people, I have strong desire to create stuff and I found out that I like the business part of the job as well. This combined made that I became a wedding photographer.
Next to that, I became a staff photographer for a Dutch political party and am a freelance photographer for several other organisations as well as for the Dutch Daily, a Dutch newspaper.
Studio LNRD is owned by both me and my wife Janneke. We sometimes shoot weddings together, put the majority of my weddings I shoot alone. Janneke is involved in the process after every wedding: from editing to designing our albums.
I have been Netherlands Storyteller and Photographer of the year and still hold Photographer of the year with This is Reportage. Next to that I'm very happy being an ambassador for DreambooksPro.
I've visited Romania a few times and can't wait to be with you in Mamaia at Weddcamp. Pe curând!