SONY A7IV
Mult așteptatul Sony A7IV a fost lansat oficial astăzi, 21 octombrie 2021, la trei ani și jumătate după predecesorul A7III. Marian Sterea, Sony Europe Imaging Ambassador, a avut șansa să fie primul care a testat camera în România și ne-a povestit primele impresii.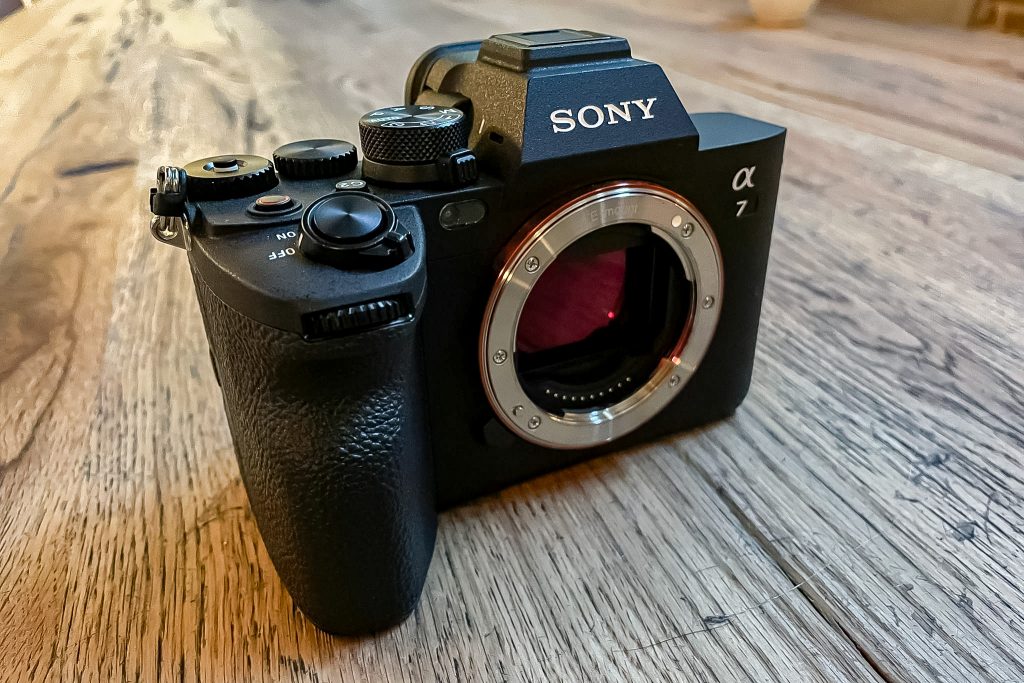 Spec. comparison
Sony A7 III
Sony A7 IV
Image quality/speed
Effective MP of image sensor
24.2 MP

33.0 MP

Max ISO (expanded)
204800
204800 (still) / 102400 (movie)
Continuous shooting max. speed
10 fps
10 fps
# recordable with continuous shooting
182 with JPEG

828 JPEG & RAW

Creative style / Creative look
Creative style

Creative look

In-body image stabilization
5.0 steps

5.5 steps

AF
AF Points (phase detection)
693 Focal Plane

759 Focal Plane

Eye-AF
Human / Animal

Human / Animal / Bird

Real-time tracking

Real-time tracking

AF Assist

Movie AF support
Focus Map
Breathing compensation
Movie
8K Rec Max. Frame rate
4K Rec Max. Frame rate
4k30p
4k60p (super 35)
4k Color sampling
8 bit 4:2:0

10 bit / 4:2:2

RAW Output
Picture profile
S-Log3
S-Log3 /

S-Cinetone

Stabilization
Standard

Active Mode

/ Standard
Operability
Mode dial

Still / Movie / S&Q Dial

View Finder Resolution
2.36 million-dot (XGA EVF, up to 60fps)
3.68 million-dot (QUAD VGA EVF, up to 120fps)
Max. Framerate
LCD screen
Tiltable (up&down)
Vari-angle
Touch panel operation
Touch focus

Full touch / Touch menu

Memory card slot
UHS-II x2
CFe-A/UHS-II + UHS-II
Lossless compressed RAW, HEIF, Light JPEG
Lossless RAW, HEIF, Light JPEG
Connectivity
Streaming

4K 15p UVC/UAC

SuperSpeed USB
5 Gbps (USB 3.1)

10 Gbps (USB 3.2 Gen2)

HDMI
HDMI Type D
HDMI Type A
Wi-fi, wired LAN
Wi-fi 2.4GHz
Wi-fi 5GHz / 2.4 GHz / LAN
Stamina
Battery life (still)
710 shots (LCD)
610 shots (LCD)
Ce s-a schimbat și îmbunătățit față de Sony A7III? În primul rând ergonomia. Camera se simte mult mai bine în mână și are în plus un buton de record pentru video, lângă declanșator. Asta arată, de la prima vedere, că Sony a avut intenția ca A7IV să fie o cameră hibrid. Dial-ul de compensare a expunerii este de acum customizabil și poate fi folosit și în alte scopuri, în funcție de preferințe.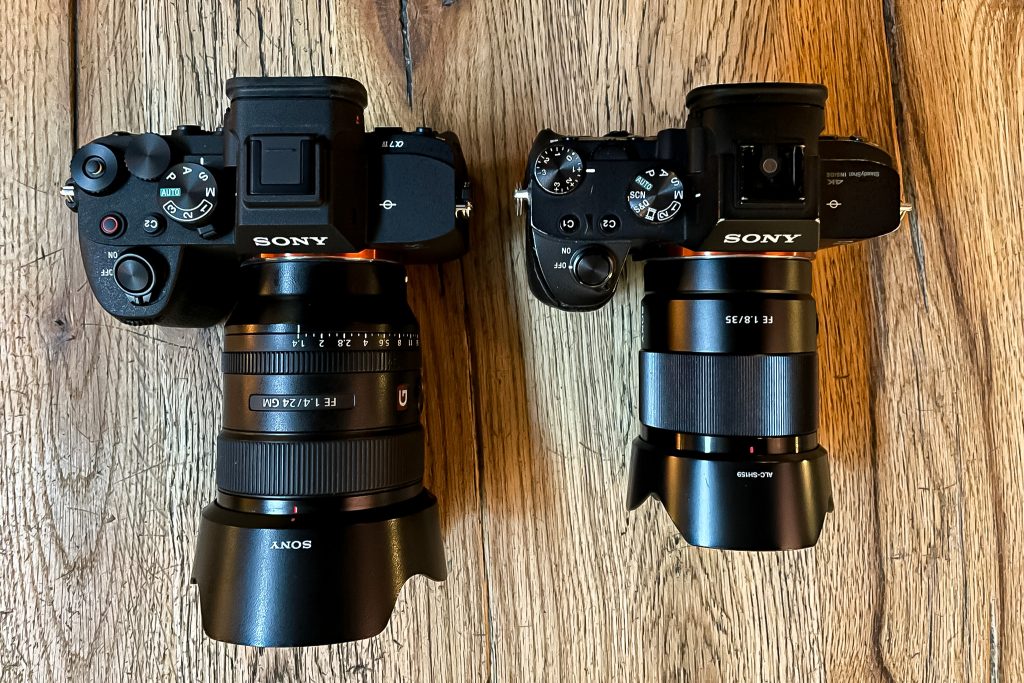 SENZOR de 33 MEGAPIXELI
În al doilea rând, Sony A7IV are un senzor de 33 de megapixeli, față de cei 24 de megapixeli ai fratelui, de acum, mai mic. Un avantaj pentru cei care au nevoie de crop on a daily basis.
SISTEMUL DE FOCUS AL SONY A7IV
În al treilea rând, performanțele sistemului de focus au fost mult îmbunătățite, în special funcția de Eye-AF, care recunoaște și blochează focusul pe cel mai apropiat ochi de cameră, din cadru, spre deosebire de sistemul de focus Sony A7III care pendulează atunci când detectează mai multe fețe în cadru. În plus, față de Human și Animal eye detection, avem și Bird eye detection, dar și 759 de puncte de focus față de 693. Tony Northrup spunea, într-un prim review care s-a "scurs" pe youtube înainte de lansare, că A7IV e un fel de baby Alpha 1.
BUFFER
În al patrulea rând, bufferul nu mai este o problemă, fiind capabil să stocheze 828 JPEG-uri și RAW-uri, cu mult față de performanțele bufferului A7III, capabil să stocheze doar 182.
MENIU, ROLLING SHUTTER, VIEWFINDER, SLOTURI PENTRU CARDURI
Sony A7IV are un meniu nou, similar meniului Sony A7SIII, mai ușor de înțeles pentru un utilizator nou și mai ușor de navigat.
Despre efectul de rolling shutter, performanțele sunt îmbunătățite față de A7III, dar nu la fel de bune ca la A7SIII, ceea ce e lesne de înțeles, pentru că discutăm despre două body-uri aflate pe paliere diferite de preț.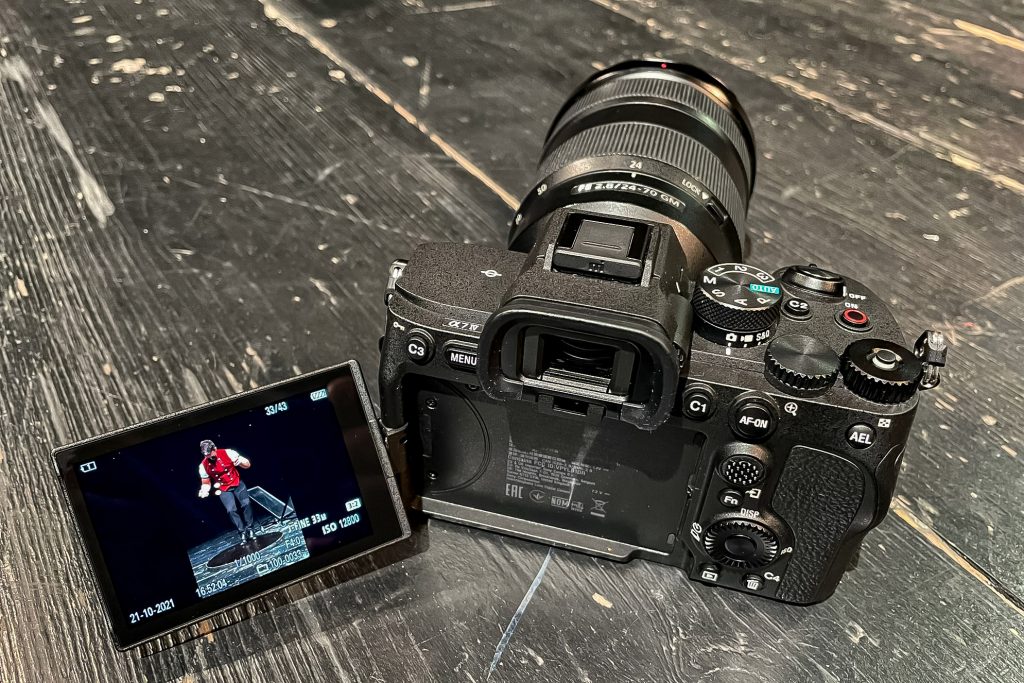 Sony A7IV vine cu ecran LCD vari-angle full touch operation, cu două sloturi pentru carduri, unul hibrid (similar cu cele de la A1) pentru CF Express sau carduri SD UHS-II și unul doar pentru carduri SD UHS-II, iar rezoluția viewfinder-ului este de 3.68 million-dot (față de 2.36 cât are A7III).
PREȚ ÎN ROMÂNIA
Prețul la care va fi disponibil în România este 13999 lei.
PRIMELE IMAGINI CU sony A7IV
Marian ne-a pus la dispoziție și câteva fișiere RAW care pot fi descărcate dând click pe butonul de mai jos. Acestea pot fi vizualizate și editate în Capture One.