[EN] Here I am, Fabio Mirulla, born in 1986 in Tuscany, where I still live now with my wife in our house in the countryside. I love art, every kind of it, from the use of light in XVII century paintings to the way modern artists see the world through their art works.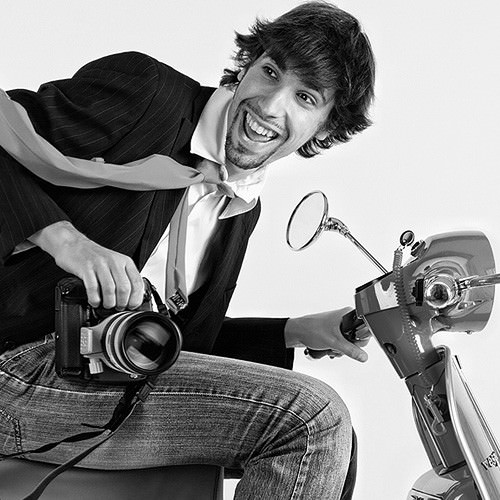 I love traveling, especially with my old Mini and my Vespa and discovering new amazing places around me, those spots that are not in road maps and are unknown for most of the people. Since I was young I began to appreciate the beauty of the landscapes that surround me, so loved all over the world, so when in 2005 I started working as a wedding photographer, I've tried to realize services in which the beauty of the places would exalt and make unique, thanks to the play of lights, each photo.
I always try to capture moments and emotions through my photography.  So you will see the tense expression of the groom waiting for the bride to come, the tears of happiness of a friend who reads his speech tried for days, the first dance barefoot on the grass… These are the moments that I'm always looking for.
I love what I do, I always have fun shooting pictures and I hope I'm capable of transmit it through my shots. I guess curiosity leads me to looking for new points of view, that's may be why I really love meeting people from all over the world and sharing their stories even just for one day.
5th place in 2014 and 2015 and Top 20 in 2013 according to Wedding Photojournalist Association (WPJA)
Four times present in ISPWP Top 10 Photographers of the Quarter and one time present in Top 20. (2nd place Spring and Fall 2015)
2nd Place Italian Photographer of the Year in 2014
10 Fearless Awards
33 Wedding Photography Select Awards and TOP 20 in 2014